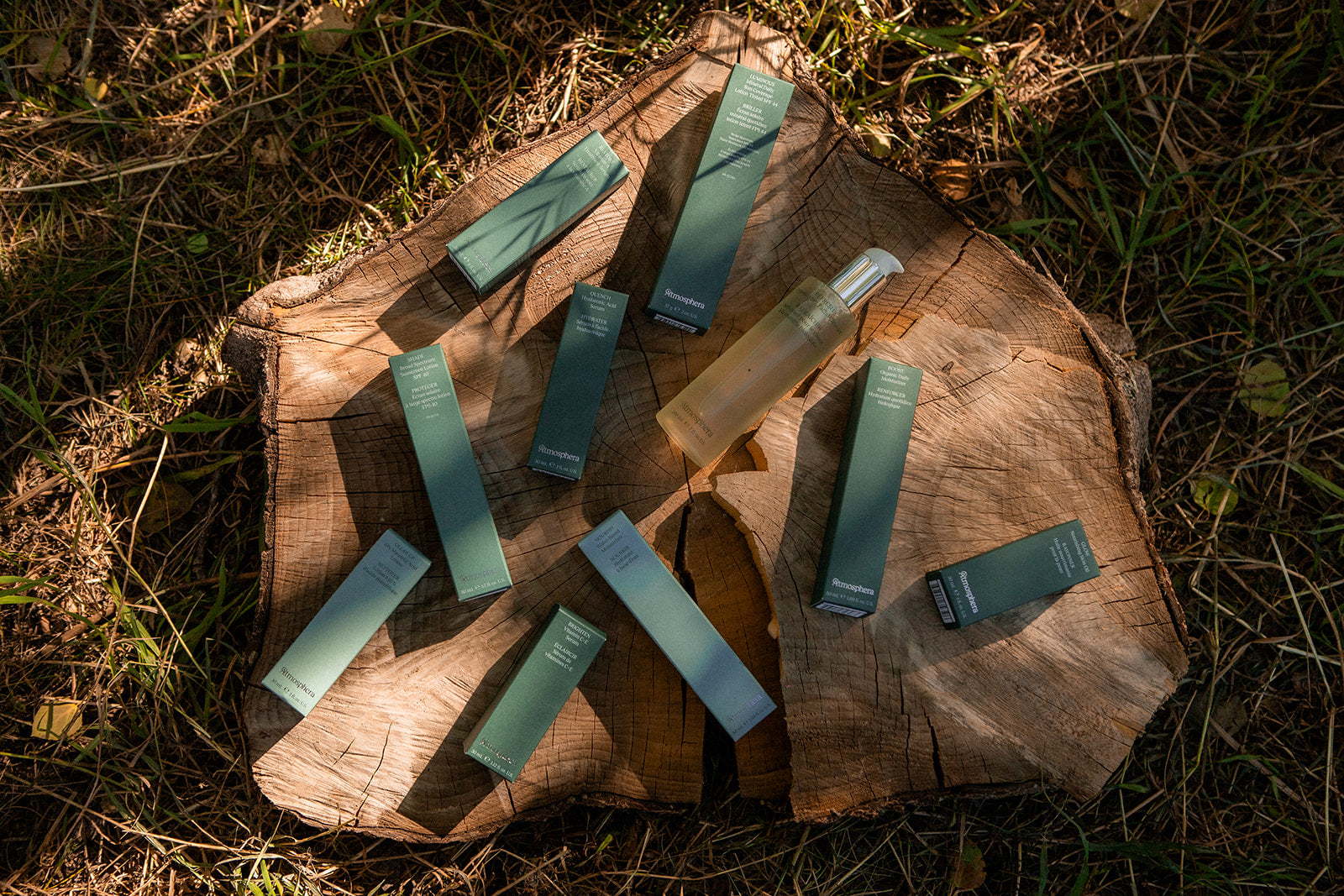 General Questions
The best way to decide between two climate types is to lean more towards the climate that best reflects your weather conditions. Each climate type has a weather blog that digs deep in to weather patterns like humidity, temperatures, and landscapes. This can help nail down which climate is most-like your current region.
At the time we have done extensive research for Canada and its climates. We have plans to feature other areas in the future.
When shopping outside of Canada, we recommend finding a region in Canada that has a similar weather pattern to your current location.
Yes. We still offer an easy way to shop traditionally for skin types. Along the navigation menu you will see options to browse products by other methods besides climate. You can shop by skin types, all products, and product types.
Our founder Katelyn Rousselle has been an Esthetician working in different climates throughout Canada for over 20 years. She saw a lot of sensitive skin which were actually compromised barriers, that combined with the wrong ingredients, was creating havoc on skin no matter where her clients were located. 
Just like how we adjust our wardrobe for the changing of the season, ie winter- where we wear clothes to protect us from the cold, we should consider this with our skincare products to help protect the skin from the harsh elements.
Medikate Questions
Medikate has evolved and transitioned into Atmosphera with careful intentions to adapt to the ever-changing environmental conditions that our skin experiences.
Katelyn saw a trend with skin sensitivities while performing skin treatments over the last 15 years. Her conclusion was products suggestive for skin-type only were not considering the broader context in which your skin exists. Her dedication to creating products that not only enhance your skin's appearance but also consider its health and resilliency long-term. She understands that your skin is expsoed to various elements such as pollution , UV, and changing weather conditions, which can affect how your skin appears and functions. She has reimagined Medikate to envolve into a brand that aims to address all of those concerns head-on. After careful consideration and over 15 months of research Atmosphera was born.
We are confident that our climate-responsive approach will elevate your skincare routine to new heights and provide you with the best possible results.
Yes. While we transition to the new climate approach and strive to bring you the most effective products for that, our current formulas remain the same and have already been formulated to provide your skin with the protective and nourishing ingredients your skin requires to be strong and resilient.
Yes! Kate Kash has becomes our new Star Rewards program. All of your current Kash Kash has converted over into Stars. They equal the same value and can be redeemed in the same way. You will continue to earn Stars the same way you earned Kate Kash.
Climate questions
Our skin is our body's first line of defense against the environment and can face many challenges depending on the climate we live in. Atmosphera recognizes the unique needs of your skin in these different climates and offers products to protect it against those elements.
We often only think of climate as the sun, wind, cold - because you can see them, your skin feels them. There's also the aspects to climate you can't see or feel that are also affecting your skin like pollution, lack of humidity, and blue light. There are also man-made climates like A/C - we enjoy it so we don't think it's causing harm. It can throw off the moisture balance in the skin's barrier causing dehydration in the skin's layers, which can appear as overly oily or dry skin.
When you live in a drier climate with low humidity your skin pulls water from inside the body while the outer skin stays dehydrated — causing a compromised skin barrier which leads to sensitive skin, redness, and irritation. Look for products with water binding ingredients like hyaluronic acid, and moisturizer that act as a barrier of hydration. 
When humidity is high, skin pulls water from the air into the skin, to help keep it hydrated, but humidity can cause the pores to gather more dirt, increased oil, and pollution particles. Opt for light weight products, and ingredients designed to flush the pores.
Air pollution is more aggressive than ever. Pollutants create free radicals and oxidative stress which is a breakdown of proteins & DNA that damage healthy skin cells and cause visible signs of premature aging.
Be sure to wear products with antioxidants that help to fend off these free radicals and help protect your skin that can be just as important as sunscreen.
Shipping & Delivery
Domestic shipping can take 2-6 business days.

International shipping could take up to 14 business days.
Yes, we offer free shipping on orders over $150 CND.
We ship our products within Canada and to the United States.
Returns & Refunds
Yes, we offer full refunds for products return within 30 days of purchase.

Please enquire for more information about our Refund policy.
In the case when the product and packaging are unopened and undamaged, you are eligible for a full refund.

In the case when the packaging has been opened and the product has been used, you are eligible for a partial refund.
All shipping costs for the return shipping are handled by the customer.