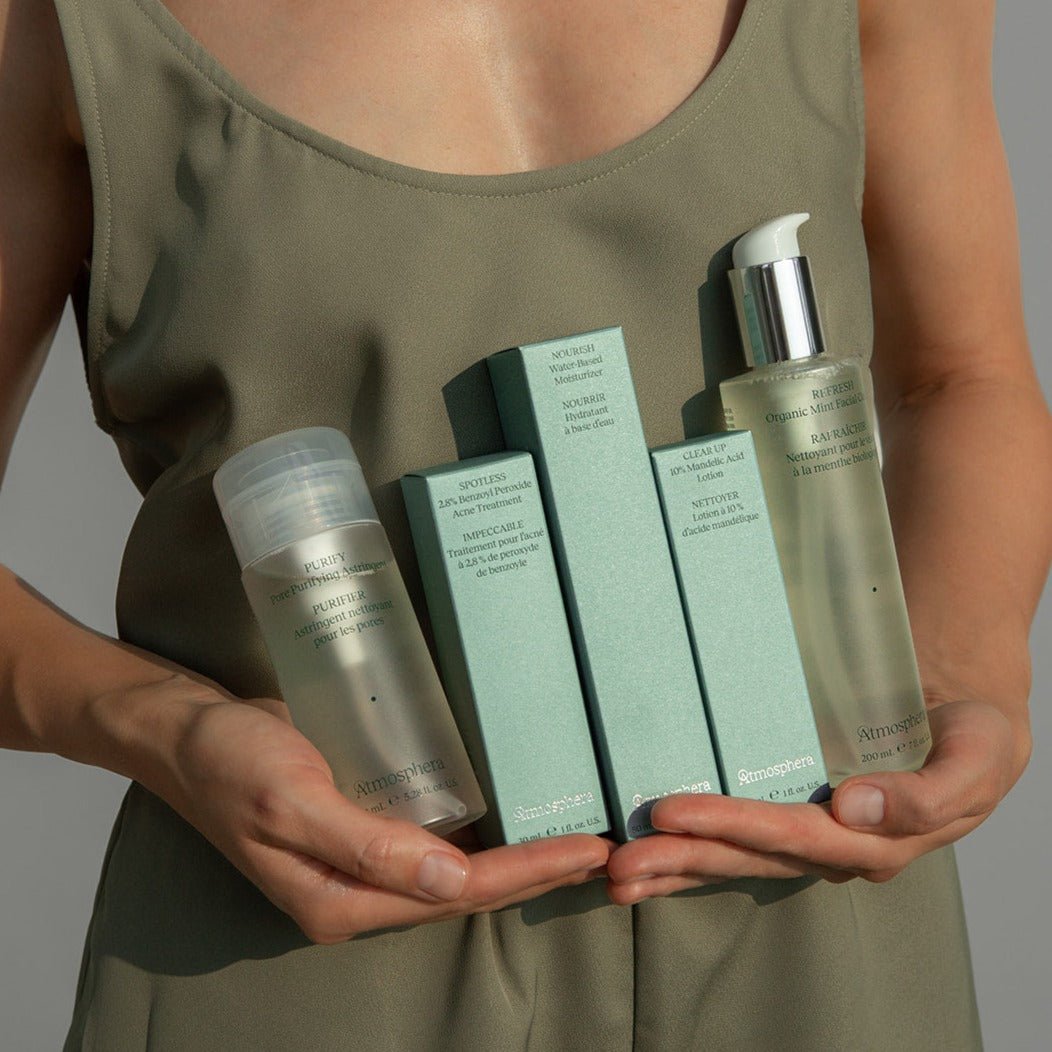 Designed and curated with care for acne's moderate to severe symptoms, such as acne flare-ups. breakouts, and inflammation.
Benzoyl Peroxide
Salicylic acid
Mandelic acid
Lactic acid
Share
Everyday extras
Enhance your routine
Everyday extras are used across all climates and regions. They are good to have on hand for your regular routine, but all aren't needed everyday. Enhance your routine with these extras.
Shop the full collection
Products for your climate